Top MBA in Canada: Queen's MBA success story
Remember the Shawshank Redemption? Or at least, remember its poster? It said "Fear can hold you prisoner. Hope can set you free." Philosophical as these lines may be, they certainly hold true in the case of a high potential applicant who almost gave up on his B-school dreams because of a low GMAT score (below even 600), but finally made it to the Queen's MBA, with the same score!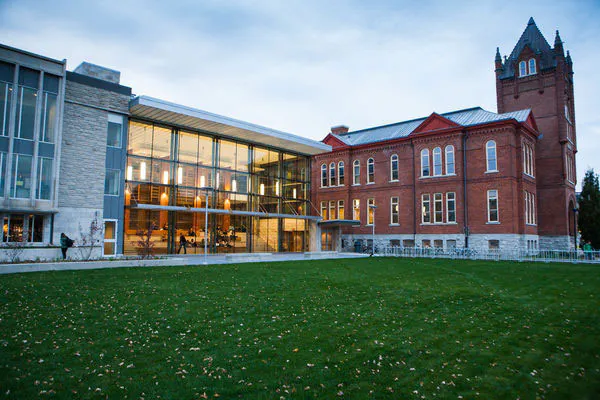 If a low GMAT score is your concern and is stopping you from applying to top Canadian b-schools, we can assure you that this is not an absolute.
While a good GMAT test score matters, what is more important is to choose the right MBA program and apply with the right attitude.
If you focus on your strong areas, extra-curricular achievements, academic record, and differentiated work experience, you certainly can gain admission to a top program such as the Queen's MBA.
You career goals and professional position can be leveraged to strongly differentiate yourself from other applicants. A low GMAT, but strong application can ultimately transform into an admit to Queen's, one of Canada's top business schools.
What worked for the Queen's MBA application is also useful for other programs
We believe there were three key lessons that can help applicants in a similar position and that are portable across applications and applicants:
1. Choose the right school for the right parameter: In this case, it was critical that the applicant chose a school that was not very GMAT-focused and was willing to look at the applicant's profile holistically.
While most schools maintain that they do not have a 'minimum' GMAT score they would like applicants to have, having a score below the average rarely works for the average applicant.
2. A low GMAT is not the end of the road: This has been said many times earlier, but is still worth repeating. Too often, applicants lose hope because they feel that their profile lacks X (substitute X for a strong academic record, relevant work experience for future goals, or a 'good enough' GMAT score).
This is not just a mistake, it is a critical mistake. The admissions committee is at most times willing to allow you to compensate for a shortcoming in one aspect through strengths in others. They are certainly willing to look beyond just one parameter. Are you?
3. Don't benchmark with colleagues or 'friends': In this case, the applicant's initial low morale also stemmed from the fact that one of his colleagues had obtained a GMAT score that was somewhat higher but had failed to make it to the schools of his choice (one of the schools was common).
This had convinced the applicant that he, too, would be unable to make it. Only after deeper discussions did he realize that he shared only one element of his entire story with his colleague – the company they worked for. Everything else was different.
And therein lay the rub. This is again an important point – don't let the failure (or even the success) of your community of acquaintances influence where you apply.
Apply based on your profile and strengths. Just because your colleague/neighbor/friend/relative got rejected, it does not mean you will too. Similarly, just because he/she got through, doesn't mean that you are a natural choice for that school too.
Want to check out more on MBA GMAT?
Impact of Changing GMAT Pattern on MBA Applications
Most promising GMAT and MBA Admissions blogs