RANKED #4 IN WORLD RANKINGS BY P&Q
ADMISSIONS CONSULTANTS WITH HIGHEST RATINGS & REVIEWS
Our Champs call us MENTORS for LIFE
Ranked by Poets&Quants among the top 4 Global MBA Admissions Consultants, we have the maximum admissions to top bschools like INSEAD, Wharton, Kellogg and Chicago Booth.
We have Admits from ALL TOP MBA programs
Praises for our top MBA Admission Consultants
$2,500,000 in scholarships at top MBA Admissions
GyanOne MBA Admission Consultants have a 96% success rate, with  admits to each of the world's top 100 MBA programs and top 30 MiM and MS programs. We have worked with applicants across Europe, USA, Middle East, Africa, Canada, China, Russia, India and Singapore. Our MBA admissions consulting and training methodology has helped more than 2000 professionals to achieve their dreams.
World class MBA Admissions Consulting & Application Review Services
HIRE us for Top MBA, MS, MiM, and MFin Admits
As top MBA Admission Consultants, we have helped applicants from all backgrounds
Our MBA admissions blog features unique insights into the admissions process, success stories from MBA applicants, and advice on how to negotiate the most challenging aspects of the application journey for MBA, MiM, MS, and PhD programs. These carefully selected pieces of MBA Admissions journeys and lessons learnt are targeted to ring a bell.
Get a glimpse of our conversation with the people who select you
GyanOne MBA Admission Consultants Interview top MBA Admissions Committees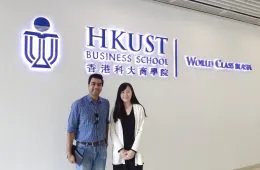 World class MBA with mountains on one side,…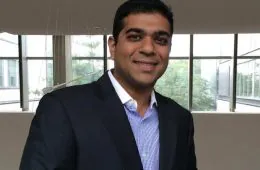 Interview with Imran Kanga, Director, Schulich MBA Admissions,…
Our most sought after MBA Admission Consultants are getting famous
Our MBA Admission consultants have the experience of evaluating more than 2000 applications. They leverage their MBA alumni network, their experience of working for some of the best consulting firms in the world, and something supremely important in addition – understanding YOU. Defy all numbers and achieve the most coveted of MBA degrees globally. Their opinions matter and they are being covered by the most well-known media names in the world.