CEIBS MBA ranking and GyanOne CEIBS MBA success stories
The CEIBS China MBA is ranked #1 in Asia by the Bloomberg BusinessWeek MBA rankings. The Financial Times MBA ranking ranks the CEIBS MBA #5 globally. Over the last few years, CEIBS has gained tremendously in reputation and prestige.  
Mentioned below are some of the many CEIBS MBA Success Stories at GyanOne.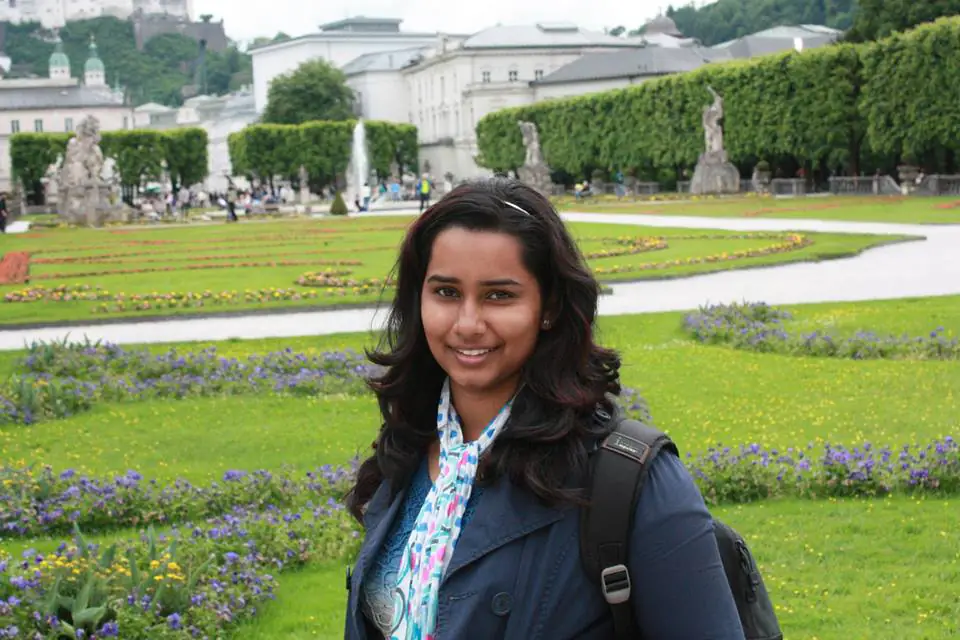 Akshara Ajith
With a little over 2 years of work experience as a Business Analyst in Deloitte, Akshara aimed to gain a management degree later in her career. She applied to top MBA programs closer home; however, her cause of worry was an average GMAT score of 660.
This smart analyst gained international exposure while working in a cross cultural team environment and also put in some excellent work as part of Deloitte's CSR team as well. Akshara has been a state level badminton player, and is an Army 'kid'. She grew up in 9 different cities, and the flexibility and adaptability she developed has become a great asset for her.
Sai Rama Raju
When Sai first aproached GyanOne, he was worried about his candidature to top bschools as an Indian IT Male and an average GMAT score of 670. However, after detailed brainstorming sessions, we were able to help him bring out some very unique aspects of his profile, and create an excellent fit with CEIBS.
A blogger at heart, Sai had taken up various leadership positions at work and at the community level. Sai was also someone who worked extremely hard. He distinguished himself academically in high school as well as in college, and was a top performer at work.
Sai interviewed with CEIBS and IE, and did well at both interviews. With the CEIBS admit offer coming in quickly thereafter, we certainly helped him move over the Indian IT Male myth!
Arpit Bhatnagar
A thorough professional, a meticulous applicant, an organized individual, all these are qualities have made our experience working with Arpit, certainly one of the best among most of our clients.
This Chartered Accountant by qualification, approached GyanOne, through a reference, who was a successful ISB admit.
With solid experience in Audit and Corporate Finance firms like KPMG, PWC and ITC, Arpit had a good profile to showcase the CEIBS adcom. But, here again, his GMAT score of 660, was something that made him apprehensive of his candidature to this top business school in China.
GyanOne experts helped him understand what CEIBS looked for in applicants, and how the experience he had so far had some excellent aspects that he could use to build his candidature.
Arpit applied to both CEIBS China and Nanyang Business School in Singapore, and received final admits from both of them. Aftermuch brainstorming (similar to the application process in his case :)), Arpit finally decided to go to Nanyang Business School Singapore.
Jagga Raju
An MTech from IIT Madras, a GMAT score of 710, and entrepreneurial experience in addition to his role as a Product Manager at Ashok Leyland, Jagga Raju had a strong profile to showcase the CEIBS Adcom.
Yet, he struggled to showcase a fit with the school and worked with GyanOne to highlight how CEIBS could help him achieve his career goals. Jagga was ultimately able to put in a very strong application in a very late round for CEIBS, and made it to the school.
CEIBS MBA Class Profile
The CEIBS MBA Class of 2017 has 195 members, from 27 diverse countries, with 39% of the class comprising of international applicants. Around 37% of the class consists of women students. The class has an average GMAT score of 686 and 5.8 years of work experience.
the largest bloc of the 2017 Class worked in technology (21%). They are followed by consulting (15%), financial services (14%), manufacturing (11%), In terms of job function, 21% of the class is made up of marketing and sales professionals.
CEIBS MBA Fees
The tuition fee for the 18-month CEIBS MBA programme is RMB 388,000. This fee covers tuition expenses, teaching materials, use of Internet resources and access to MBA databases.
The CEIBS MBA Programme also offers a merit-based scholarship, covering close to 80 scholarships and aims to finance 20%-100% of tuition for each winning student.
For information on the various types of scholarships offered by CEIBS, visit here.
Want to check out more on CEIBS MBA?
CEIBS MBA Admissions Committee – Interview With GyanOne
CEIBS MBA Interview Questions and Tips
CEIBS China MBA Interview Questions
---
For more on CEIBS MBA Interview asked to clients in the past, Click here.