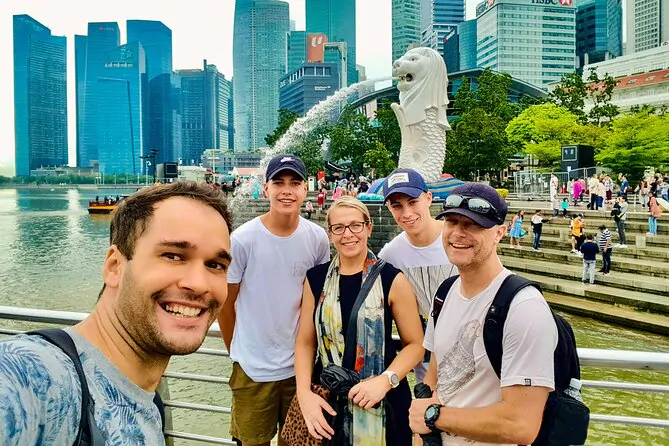 MiM Programs in Singapore are aimed at fresh graduates or young professionals. It's a course that covers a wide range of management topics, including finances, administration, consulting, and innovation, among others. It's an excellent degree to get, especially if you are looking to change careers early in life or work in the management area. Singapore is a developed economic and educational center that is popular among students throughout the world. There, majority of business and management schools have strong academic potential and offer outstanding courses, placing them among the best in Asia. In this article we will discuss the best MiM Programs in Singapore.
Some of the major reasons to study in Singapore:
Work experience or any other criteria are not required for admission to MiM Programs in Singapore. Because students can be admitted straight after graduation, you can enroll in this program in less than a year's professional experience. When you pursue a MiM degree in Singapore, you will benefit from an internationally focused program that promotes and put emphasis on global perspectives and relationships with the corporate market and such communities.
MiM is one of the most popular courses in Singapore, but why? It includes comprehensive & rigorous theory classes with a variety of optional alternatives, such as organizational behaviour or e-commerce, for example. It also incorporates a hands-on learning style, allowing students to start competing in today's business environment.
MiM Programs in Singapore provide students with essential worldwide business experience. Students gain from an improved industry interface as a result of the developing international connections between Singaporean universities and top MNCs and commercial enterprises.
Types of MiM Degrees in Singapore
Singapore Management University, MS in Management
With a wide variety of disciplines that covers the current trends in business management, Singapore Management University's Management programme creates a forum for those with no prior business experience but wishes to successfully transition into this field. Students enrolled in SMU's Management degree can participate in internships with a variety of companies in the city-state. They also have the opportunity to create networks and lay the groundwork for an enhanced career, in addition to receiving significant experience and insights about working in Singapore.
The curriculum, taught by SMU experts and industry practitioners, provides individuals with no previous work experience with rigorous management education.
The following are some of the most compelling reasons to pursue a MiM from SMU-
Students enrolled in the MiM programme can participate in an internship with a variety of companies in Singapore.
Students have the opportunity to create networks and lay the groundwork for an accelerated career path ahead, in addition to receiving significant experience and insights about working in Singapore.
Case studies authored by SMU based on Asian enterprises and other companies in Asia, as well as the business issues they encounter, will be presented in MiM.
The MiM from SMU is taught in partnership with SMU Lee Kong Chian School of Business' senior faculty. The exceptional faculty members are selected after an intense critical round to help SMU achieve excellence in higher education and research & analysis.
The new blended curriculum style, which is the first of its type in Asia, offers a unique framework that harnesses the newest in educational technology. Students are only required to attend four on-campus segments over 18 months of study, with each section lasting three to four days.
SMU offers unrivalled access to Singapore's and Asia's business communities. As a recruiter, board member, donor, research partner, and guest lecturer, it has actively engaged the business community. The city centre location of Singapore aids in the facilitation of these strong interactions.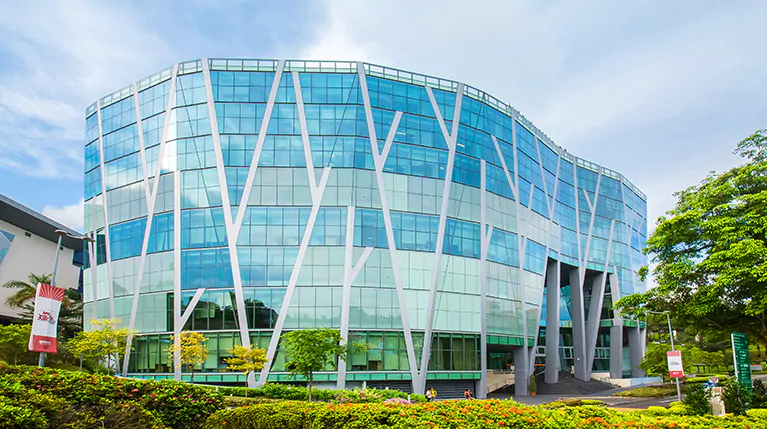 National University of Singapore, MSc Management
The curriculum is meant to assist new graduates in gaining a critical & managerial advantage in today's global employment market. In a multicultural learning environment, our curriculum will provide you with superior knowledge and abilities in essential areas of management. Anyone with prior education in business-related fields can apply for the one-year full-time pre-experience MSc in Management programme. The programme's exclusive features would be-
The National University of Singapore (NUS) is Singapore's flagship university, providing a worldwide approach to teaching and research with an emphasis on Asian perspectives and expertise. The university is consistently recognised among Asia's and the world's top educational institutions.
With its CEMS alliance, the MSc in Management programme allows you to study with a very broad and international group of peers from more than 20 top business schools across the world, allowing you to form strong friendships and establish connections for your future.
The faculty is dedicated to providing you with enriching and exciting business education, with over 150 prominent international teachers from over 20 regions, giving you vast industry experience and seasoned business perspectives.
As an NUS MSc graduate, you will join a community of over 38K NUS Business School alumni in over 50 major cities across the world. This is one of the best and most long-lasting networking connections that will assist and guide you throughout your career.
ESSEC Business School, MiM
ESSEC's two-year MiM programme is one of the highest-ranked programmes in Asia. Students are placed in consulting roles at area firms as part of ESSEC's Junior Consultancy Experience, which begins in the first trimester and provides practical experience for future executives. Students can customise their degree to their needs thanks to ESSEC's 20 specialised tracks.
There are certain popular & most sought-after factors to consider that involve corporate studies, how innovation in business takes place, sustainability in commerce, business in Asia, etc. that are a part of ESSEC's curriculum.
It allows you to specialise in a particular track during your foundation year, where you will learn about major financial concepts such as the time value of money, structuring linear derivatives, and more.
It gives you a strong foundation for a career in Asia, which is home to some of the world's fastest-growing and most promising economies.
It allows you to join Asia's Silicon Valley and bring company ideas to life: The proximity to ESSEC's cooperation with the Action Community of Entrepreneurship (ACE) Singapore provides a conducive environment for young entrepreneurs.
INSEAD, Masters in Management
INSEAD's MiM programme seeks to enable the younger generation of fresh graduates who keep a holistic approach to the world, have dextrous thinking and are imaginative individuals, competent enough to make a significant effect in the current society. It is more than just a program; it constitutes an experience that begins with your current self/identity and ends with your goals & aspirations met. Students who complete the MIM programme will be prepared for a variety of careers in the business industry, including advisory, wealth management, technology, and multinational industries. Students will get access to a variety of organizational functions within each industry, like project management, accounting, marketing, etc.
The biggest advantages to study MiM at INSEAD are:
As INSEAD's Master's programs are among the top in the world, as per The Financial Times, you will be introduced to better and more innovative models of teaching and learning, hence improving your educational experience.
It has a strong Alumni Network, with about 64000 influential graduates, working across 180 countries.
It allows you to indulge and work in different countries, giving you significant international exposure. The campus environment is quite a mix of different ethnicities, and the university provides a truly amazing global experience for different projects, etc.
It helps you acquire relevant and most in-demand skills needed for quick recruitment. The course will guide you on how to excel in your first job and succeed exponentially in future endeavours.
READY TO GET STARTED ON YOUR MIM APPLICATIONS? GYANONE ADMISSION CONSULTANTS HAVE BEEN PIONEERS IN MIM ADMISSIONS CONSULTING IN INDIA AND HAVE THE MOST EXPERIENCE IN HELPING APPLICANTS GAIN ADMISSIONS IN TOP MIM PROGRAMS AROUND THE WORLD. CHECK OUR SUCCESS RATE HERE
---
Want to check out more on  MIM  Programs?
International Experience for INSEAD: Important?
ESSEC MiM Ranking | ESSEC MiM Admission Consultants
HEC Paris MiM: What do you Need to Crack the Admission Process?
LBS MiM Applications: How to Prepare for Success