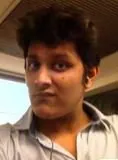 Study Abroad is an option which is gaining popularity among Indian students aiming to gain top notch education right at the onset of their career. With rising awareness among students about possible career paths abroad, SAT preparation and related career guidance starts right from the time a student enters standard X.  Kartik Singhal worked extensively with GyanOne for his SAT Preparation and Study Abroad admissions consulting, to gain admission in his dream university in USA for Aerospace engineering. 
My Study Abroad Success Story
by Kartik Singhal
My journey towards applying abroad started when I was in Xth grade. During that time I was not sure what I had to do except the fact that I wanted to go for Aerospace Engineering (Aeronautical and Astronautical) and robotics.
During this journey I came across a lot of people and saw some of my friends (who were in the final year of high school) taking a decision to apply abroad.
I was new to this idea of applying abroad, so I took one step ahead and started researching about the field which I was interested in. I then organized my ideas and relaized that Aerospace Engineering in India is not a great idea.
I also understood that applying abroad is a tedious procedure and requires starting early. I convinced my parents about applying abroad, who supported my decision and took second opinion from some experienced people in the field.
Journey from SAT Preparation To Preparing Admission Applications
Preparation for SAT started with Mathematics which I found very easy but gradually when  classes for Verbal and in particular critical reading started, I realized the hard work that would go into cracking the exam.
After I took all my exams namely SAT-1, SAT-2 and TOEFL; I finally started with my application process for which selecting universities was the first step and THE MOST IMPORTANT ONE.
I was amazed to see myself working on applications for hours, arranging for transcripts, making a resume, requesting for LOR's and sleepless nights.
All of this requires a lot of hard work and determination. But hard work definitely pays and now I will finally be stepping into Penn State, one of my dream universities. I right now stand elated and excited for my journey ahead.
Choosing Pennsylvania State University
Deciding on which University to chose can be one of the most confusing part. I had to shortlist one university from the list of those I had been admitted to. It could not have been possible without the help of my counsellor at GyanOne.
They told me how to go about this selection and I followed their advice by listing down the pros and cons of all. I then, did a detailed study and then finally ended up choosing Penn State. Penn State is at 11th no. in USA in Aerospace Engineering (USA News ranking) and is considered to have the best alumni network.
Moreover it has a club called Lunar Lion which aims to land the world's first rover on moon.  It is one of the biggest university with one of the best international space science collaboration and global research. All of these factors in addition to a few more helped me to come to my decision.
I am planning to do Aerospace Engineering as my majors and probably Mechatronics as my minor.
To all the folks out there, I would just ask you to work hard, be patient and be determined for the next few years because it is one of the most rewarding experiences in the end.
Wherever you go, whatever place it is, just have faith in yourself and try to do your best at that moment. Also never get into peer pressure. I would like to wish you luck for your applications.
If you can imagine it, you can achieve it. If you can dream it, you can become it. William Arthur Ward