NUS Singapore MBA Ranking, Class Profile: Successful Admits
NUS Singapore MBA ranks 4th in the 2014/15 QS Global 200 MBA regional ranking. Singapore is a hub for multinationals, which gives this business school an edge above its Asian counterparts.
Vikas Sharma
Vikas, an IITian and an Oil and Gas industry professional, had close to 4.5 years of experience and a stellar 750 on his GMAT. With a deep understanding of the industry, Vikas started to lead teams in his organization (Reliance Industries) at a fairly young age.
Vikas worked with GyanOne on his ISB and NUS applications. He also used GyanOne interview preparation services to hone his skills for the personal interview stage, and made it to the NUS MBA and the ISB MBA. With an ambition to work in India, Vikas finally chose ISB and matriculated there, along with his fiancee (also a GyanOne client).
An ardent photographer and traveller (evident from his facebook page :)), Vikas continues to be passionate about both areas.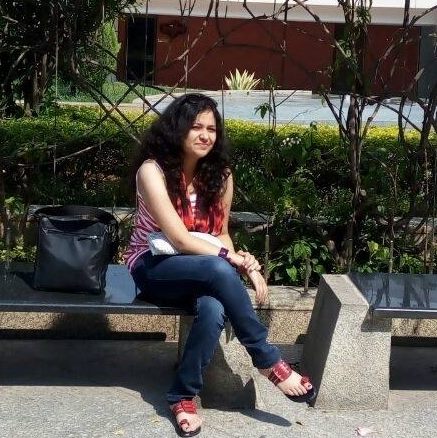 Tania Bhattacharya
Tania started working with GyanOne in the month of July 2015. This meticulous professional, took each step with care, and worked with us to shortlist her B-schools, ranging from dream (Kellogg in the US) to safe (ISB in India).
She had just four years of work experience working as a Software engineer, with top brands like McAfee and Amazon, in the Information Technology domain. She was performing extremely well at work with several happy clients and awards from senior management.
For extra-curriculars, this female indian applicant, a trained Bharatnatyam dancer, had been active in various social causes and leadership activities at work and during graduation.
Tania was overwhelmed when the congratulatory email to her came in from Kellogg. Tania had made it to ISB, NUS, and Kellogg. She finally chose Kellogg.
Tania's Success Story for Kellogg School of Business is detailed here.
NUS Singapore MBA Class Profile
Average GMAT score for the NUS Singapore MBA class is little above 650, with average work experience being close to 6 years. 92% percent of the class comprises of international applicants from countries all around the world, with close to 42% of the class being female candidates. READ NUS MBA ESSAY TOPICS AND DEADLINES 2018 HERE
---
GyanOne MBA Admissions Consultants, have a deep understanding of NUS Singapore MBA Admissions process and have helped numerous applicants gain admission at NUS. If you are interested in working with us, Read More here.[/vc_column_text][/vc_column][/vc_row]