The MBA for Chartered Accountants – How useful is it?
Are you a Chartered Accountant (CA) or Certified Public Accountant (CPA) considering a top MBA program (through the GMAT route) like ISB in India or one among many top globally renowned names like London Business School (LBS), Wharton, or Harvard Business School (HBS)? The first thing that comes to mind when a Chartered Accountant thinks of an MBA is often around whether an MBA is really needed. Chartered Accountants compete with MBA graduates in finance positions in leading corporate organizations around the world, so this question is very relevant. In fact, many CAs reach the pinnacle of corporate life, as CFO / CEO, without MBA degrees as well. After having spent years pursuing the CA certification, completing the mandatory article ship (which is gruelling, to say the least), and then gaining work experience, a CA already has a lot of business exposure and experience. So, should a CA really consider pursuing an MBA at all? Or is it best to pass on the option?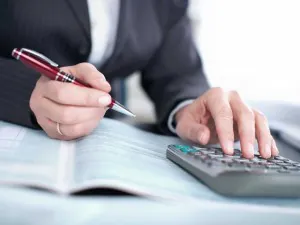 The changing role of the MBA for Chartered Accountants
Over the last couple of decades, business around the world has become ever more complex.
While Chartered Accountants are highly sought after for their skills in financial management, they are also increasingly being called upon to play more complex roles, which require an understanding of business that goes beyond finance, and also includes more contemporary trends in finance itself.
When it comes to an MBA, Chartered Accountants have some careful consideration to do. The MBA programs of today are not static, but highly dynamic educational offerings, with new courses and learning experiences coming up every year.
When first looking at an MBA program, a Chartered Accountant might feel that the core and some elective courses in finance are in areas that they are already experts at. The important part, though, is around what else the program offers, including advanced electives in finance itself. Placements are another important factor.
Many Chartered Accountants might want to consider an MBA masters program because it allows them to do precisely what the Chartered Accountancy certification alone might not – move into broader business roles that are not just about finance.
Three Ways in which an MBA Graduate can help a Chartered Accountant
If you're a Chartered Accountant, you are already well on your way to becoming a strong financial leader. However, many CA professionals find that there is still room for growth, and that an MBA can help develop skills that will better prepare them for leadership roles.
Strategic Thinking
Many accountants are more comfortable with crunching numbers and analyzing data than they are with thinking strategically. An MBA program will not only teach you how to think strategically, but also how to incorporate strategic thinking into your day-to-day activities.
Business Acumen
As an accountant, you're familiar with the technical aspects of finance and accounting. But as a business leader, you need to know how to use that information to make strong business decisions. An MBA program will teach you how to apply your technical knowledge in the context of the larger business environment.
People Management Skills
As an accountant, you likely spend most of your time working by yourself or in small teams conducting analyses or preparing reports. But as a business leader, you will have to manage people at all levels of the organization. You'll need to learn how to communicate effectively and inspire others to do their
What roles can Chartered Accountants get post-MBA?
The spectrum for post-MBA positions is fairly wide for Chartered Accountants. It includes positions in management consulting and general management, corporate finance, investment banking, private equity, and treasury operations (in banks).
These aren't really positions that Chartered Accountants cannot achieve without an MBA, but often a top MBA program will make the transition, especially to such roles in top firms, easier.
Some Chartered Accountants also choose to return to areas that are considered their traditional strengths – accounting and audits, taxation advisory, and financial controller roles.
Chartered Accountants and the MBA Admissions process
When it comes to the MBA Admissions process for top B-schools, Chartered Accountants do have an edge. Some would even call it an unfair advantage.
Owing to their extensive business exposure before applying, Chartered Accountants have clear career goals, a more natural career path (even when they aim to transition to a different domain), and a solid, proven academic track record (in a vast majority of cases).
These are tremendous advantages not just when applying to an MBA, but even when seeking a job later. Chartered Accountants can hit the ground running (read: effective from day one on the job) much faster than MBA graduates from other backgrounds.
By effectively leveraging these strengths, Chartered Accountants can give themselves a great chance at MBA admissions for top schools.
MBA Admissions for Chartered Accountants – Success Stories
Chartered Accountants (or Public Accountants) make it to top MBA masters programs around the world every year. Some prominent success stories at GyanOne have been the following:
– TA worked for five years post-articleship in the audit and risk divisions of two different accounting majors. In this period she gained the experience of conducting post-event audits on two of the biggest scams in corporate India.
This valuable experience helped her to present her credentials and skills well, and she made it to Tuck with a rare scholarship.
– RG worked in multiple advisory roles (non-audit) in KPMG before deciding that he wanted to work for a top 3 strategy consulting firm. On the strength of his KPMG experience, he was able to create a strong connect with the opportunities that LBS offered and his career post-MBA.
– Akshay Gupta worked in corporate banking and credit rating roles in various organizations before deciding that he wanted to move into investment banking.
Working with GyanOne, his strong background and work achievements won him admits from ISB (Indian School of Business) and NUS (National University of Singapore) Business School. He chose ISB, and moved into an investment banking role on graduating.
Looking for premium MBA Admissions Consulting?
GyanOne has worked with many Chartered Accountants with backgrounds in audit, corporate finance, banking, and investments, and helped them to make it to top MBA masters programs at schools like Wharton, LBS, Booth, Stern, Columbia, and ISB. Contact us today to know more.
Evaluating MBA programs – a brief guide for CAs
The MBA is not just another degree for Chartered Accountants. Deciding to pursue one should be the culmination of a thought-through process, with clear outcomes on what an MBA will add to one's profile and what an MBA would help one to achieve.
It is essential to therefore not just judge MBA programs by rankings but to judge them by utility. Some MBA masters programs may enjoy an excellent reputation in general, but may not offer abundant opportunities in every domain.
Once a list of programs is ready, the process of introspection should begin. Yes, as noted earlier in this article, Chartered Accountants do have a lot of relevant business exposure to write about, but choosing the right elements to highlight is going to be critical.
If planning to describe career goals that involve working in regulatory / audit roles in a foreign geography, exhibiting an understanding of that geography will also be important.
These are just two factors – there are many more that CAs must consider if they aspire to add the MBA designation to their profiles.
Want to check out more on MBA?
MBA Career Services at top programs
MBA Recommendations, Failure Essays, and Other FAQs