NATIONAL UNIVERSITY OF SINGAPORE (NUS) MBA INTERVIEW QUESTIONS AND HOW TO ANSWER THEM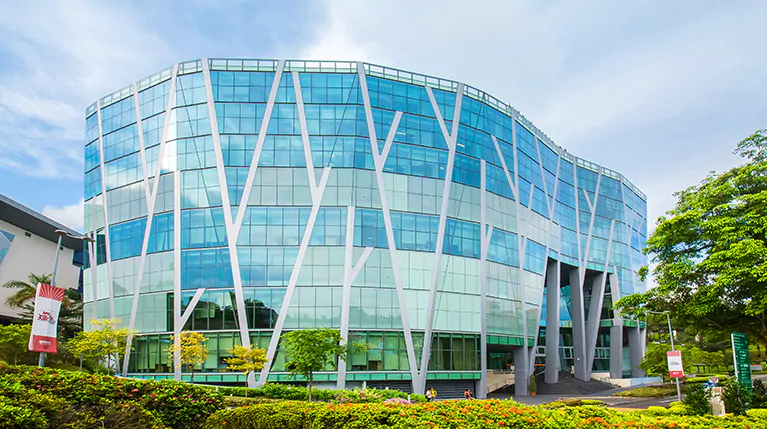 The National University of Singapore (NUS) is one of the best schools in Asia and has a tremendous international reputation. NUS ranks so high because it's highly selective, with an expected (not average) GMAT score of over 700 for Indian applicants. The NUS MBA has a reputation for being one of the best values in business education. Top companies like Amazon, McKinsey, Bain, HSBC, Facebook, and Google consistently recruit its graduates, and for a good reason: the program is incredibly rigorous, practical, and well-rounded. What kind of person does NUS want to admit? The type willing to work hard and bring their absolute best to the table when it comes time to compete with their peers on a global scale.
One of the most critical aspects of NUS MBA interviews is blind interviews. The admissions committee has not yet gone through the applicant's profile – resume or essays or activity list, etc. The university has only one interview for most candidates, whereas two sessions are done for some. These can be in-person or via video call, depending upon your geographical location.
As an applicant, you must be thoroughly aware of NUS' mission, vision, and values. Generally, the 1st interview requires you to prepare a speech on a given topic or your views/an answer on that. The first part lasts roughly 20 minutes, and the second session may take up to 30-35 minutes. Let's have a look at the most common questions asked during these interviews:
Introduce yourself – professionally and some personal aspects also. Walk us through your resume and highlight the most interesting sections for discussion.

Why MBA at this stage of your career? How does NUS come into the picture?

What are your long-term and short-term plans? Describe your plan B if the first choice of action does not turn out to be successful.

As a professional, what are your key strengths? What has been your biggest weakness till now that has somehow slowed down your progress? Share an instance.

As a student of NUS MBA, how do you plan to add value to the class? Why should we take you?

Situational and behavioral questions can be asked, too, e.g., 1) what would you describe your most outstanding achievement to date? 2) share an e.g. of a time you faced a conflict while working on a team. How did you handle it? 3) Give an example when you didn't meet a client's expectations. What happened, and how did you attempt to rectify the situation?

Specific questions related to your current industry or the one you wish to work in the coming time. Why did you choose Singapore?

What are the latest technology-driven trends and developments taking place in the industry of your work?
Remember, when you answer these questions, always keep the perspective where NUS is highlighted somehow or the other. As an expert, I advise you to entail some interesting facts and features about the university to make yourself look involved and keen. One of the best perks of being an NUS student is providing solid and constructive, however critical, feedback to your professor/concerned lecturer about the lessons taught. This is so great because it doesn't affect your grading and how the teacher will perceive you – the grades are given before the feedback session. The university provides you with a global reputation for academic excellence. 
The prospective students make a few mistakes and errors during interview sessions – you shouldn't be doing that. Some MBA applicants are under-prepared for the interview or remain too overconfident about the whole process. Instead, they should see it as an opportunity to demonstrate their abilities and interests. For example-
When asked for an introduction, failing to take a firm stance.

Not giving post-MBA job plans good thought.

A lack of broad reading.

Lack of knowledge of current events in the world and in the business sector.

Failing to take advantage of the opportunity to ask good questions during the interview that would reveal the applicant's level of interest.
The whole idea here is to be your authentic self, study about the program to combine that information with your plans, hence answering why NUS or this particular MBA will be the right fit for you. Research about the university and Singapore – it must give ample reasons for you to choose Singapore as the first choice. You can say that it has top industry connections and provides fresh graduates opportunities to prove themselves professionally. It offers a high-quality life with its efficient city planning, and it is a developed country that welcomes cultural diversity. 
HOW TO ANSWER COMMON NUS MBA INTERVIEW QUESTIONS
1. Tell us a bit more about your background.
This is your opportunity to show off your CV and highlight anything that could be of interest to the admissions committee. So if you have worked in a particular company or industry or lived in an exciting place, this is the time to mention it! Just don't spend too much time on it!
2. Why MBA?
This question is straightforward – tell them why you are applying for an MBA. It can be a career goal, professional development, or something else entirely. Just make sure that you explain your reason for doing an MBA clearly and concisely.
3. Why NUS?
This question shows that you know about NUS and what makes it unique (aside from being in Singapore). Research the courses, professors, and facilities before the interview, and make sure that you can talk about how they will help you achieve your goals and, where relevant, how they differ from other programs that you might have considered. Make sure that you can show a fit with NUS based on the program structure and not just the program's ranking or its reputation. Remember, the school already knows what it has. Your job is to show how you fit in with that.
4. What do you think life at NUS will be like?
Many candidates take this question literally and focus on aspects like making new friends and talking about student clubs. But these aren't necessarily the aspects that NUS is looking for. Show how you will contribute to and be a part of various NUS-specific events, such as Cerebration, the Sports Club (if interested in sports), and other events and clubs.
---
Want to check out more on NUS MBA?
NUS Singapore MBA Ranking, Class Profile and Successful Admits
Top MBA in Singapore: NUS vs NTU