The Indian School of Business Hyderabad has almost every MBA aspirant from India apply for its PGP programme. It has been tackling the constant increase in applications (by almost 20% every year). For the first time in the school's history, we even had a third round of admissions happening for 2020 – 21 batch.
Below below are some fighters who fought through the intense competition, and made it to the most sought after MBA in India
NIHARIKA SHARMA
GMAT Score: 690, Work Ex: 7 years, Analytics Consultant
As a consultant working on the front end with diverse clients, Niharika was able to use her management skills and 7 years of working in the sector to her advantage. She secured admission in the 2021 ISB cohort.
She made up for her low ECA with her work at SAP, a multi-national software corporation. As an analyst at the customer relations end, she focused on her exposure to the software development cycle. Her Bachelors in Technology from Indian Institute of Technology, Roorkee, served her well. It was through interactions in college that she was able to realise her goal of bringing sustainable solutions to the corporate space through simple yet meaningful solutions.  Through her progression in the company for 7 years, an MBA seemed like the right step for career and skill development.
DIPNA BANSAL
Dipna Bansal came from an analytics background, and though she had a sub-700 score, she was able to blaze through to ISB on the back of her outstanding academics and her great work achievements. Dipna was also able to effectively leverage her strong extra-curricular record to build a compelling profile. She was very diligent in building her applications, making sure that she researched the ISB PGP and her own career path very well. This hard work paid off for her later when she could leverage GyanOne insights and her own research to sail through the interview and impress the admissions committee. With her great attitude and strong potential, Dipna is sure to go places.
SAKSHI SRIVASTAVA
Sakshi Srivastava's is another story of getting into ISB at less than a 700 GMAT, but making up for that through diligence and a never-say-die spirit. Coming in from an IT background with just 3 years of experience, Sakshi demonstrated strong leadership, a key component that ISB looks for, and was able to show how she was a great fit with ISB and its mission. Though she had a technology/IT background, she built on her experiences in IT to demonstrate business impact, teamwork, and leadership, and put forward clear goals and a need for the PGP (MBA). Sakshi also made sure that she got lots of feedback and was solidly prepared for the PGP interview, which resulted in an admit in a very competitive year (2021).
DEEPANSH GUPTA
Is a rejection or even two, enough to make you question the validity of your dreams? We believe otherwise, and Deepansh's experience is an inspiration to us all. He was rejected two times before finally making it to his dream MBA – The ISB PGP!
All through college, he excelled and achieved first distinction semester after semester. It was through his exposure to names like Ernt & Young, a top consulting firm; NTPC and The Indian Oil Corporation and finally his education at the Delhi College of Engineering, that he instilled confidence and belief in his abilities to go far and beyond.
Deepansh gaines experience through PSU and private sector consulting agencies before acquiring a role for Associate Trader at Edelweiss Financial Services. After a short period of 2.5 years, he moved on to the role of a Quantitative Analyst and Trader.
When he applied to ISB YLP in the initial rounds and was unable to make it to the program, he felt disheartened and wondered if all his work had been for nothing.
But, our major takeaway was to have faith in one's own abilities. Deepansh needed to look at problems with a fresh perspective and allow himself to be experimental. And it was precisely when he let go of all these inhibitions that he secured my place in the Indian School of Business Hyderabad cohort of 2021.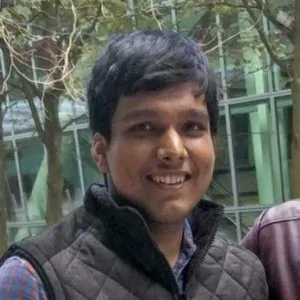 AVIRAL MITTAL
GMAT Score: 750; Field: Electronics and Communications Engineering; Work Ex: 3 years 10 months
How far can your technical skill and knowledge contribute to your MBA successes? We believe, with the right tools at your disposal, anything is possible. Aviral Mittal is an example to follow.
Armed with the theoretical and technical knowledge provided to him by the Netaji Subhas Institute of Technology in New Delhi, Aviral stepped into the awe inspiring world of data sciences, which essentially function like being a multi linguist only with technical and complex coding languages!
Aviral interned with ARM- a software design company. Soon, he was offered a Pre Placement Offer and took up the role of a Graduate Engineer. After 3 years, he was a Senior Engineer and ready for an MBA degree.
Aviral decided to give an MBA with The Indian School of Business a shot. It was his critical and analytical thinking coupled with his work experience and quality of work that led to stellar results.
HEMANGINI PANDE
GMAT 730? Check. CFA Level 3? Check. Consulting? Check.
Her hunger for data driven structures and analysis landed her with ZS, a management consulting firm where she explored her talents as an associate. Her work in design, sales and operations helped develop her skills.
She drove the sales efforts for global Pharma companies. Hemangini soon moved on to the role of an Associate project lead where her skills were tested as she served Fortune 500 clients and took up management roles.
Hemangini's work driven nature led her to seek an MBA. With only 3 years of work experience, she decided to test herself and applied to The Indian School of Business Hyderabad. Even with her lack of extra curricular activities, she was able to stand out due to her excellent work ethic.
RUMMANA SUKRANA
GMAT Score: 690; Work Ex: 6 years
A primary concern for MBA aspirants is, What amount of experience is enough? Is lack of extra curricular engagement detrimental? How early on should one start preparing for an MBA worthy profile?
Rummana began her journey through her undergraduate education at the West Bengal University of Technology. But her aspiration, was always to break out of the normative and find a management role which would suit not only her expectations but also her potential. Her lack of extra curricular activities in college made her sceptical of her chances for an MBA.
Rummana's took up the role of a Systems Engineer with Tata Consultancy Services. She built upon what she had learnt in college and allowed herself to open up to new experiences in the professional work space. Three years of quality work and she was ready for the Income Tax Department of India! She worked as a Tax Assistant and gained a diversity of skills through a novel working environment.
Her decision to pursue an MBA with the Indian School of Business was the next step in her long term career growth. Even with a relatively low GMAT score, Rummana got through on the basis of her stellar work experience and passion.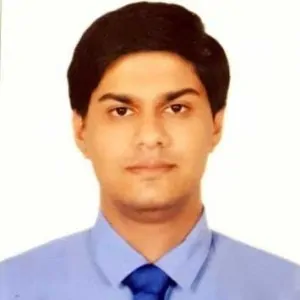 MIHIR YASHWANT
GMAT Score: 710; Chartered Accountancy; Work Ex:4 years
It is in the field of finance and accounting that we see the most fierce competition due to the prestige associated with it. But, the real challenge is to use this competition to your benefit and get growth out of it. Mihir Yashwant did just that.
While pursuing his bachelors in commerce, Mihir worked with Pepsi co. to understand the workings of a large company.
After his bachelors, he pursued Chartered Accountancy and finally took up work at Credit Suisse, an investment and financial services firm, as an Analyst. After four years of fruitful work, Mihir emerged as the Lead Analyst at Credit Suisse, ready to take on the next challenge of an MBA.
By making use of his finance skills, Mihir secured admission at Indian School of Business Hyderabad in the 2021 cohort.
CHIRAG JAIN
GMAT Score: 730; Work ex: 3 years; Consultancy
For Chirag Jain, his relatively low work experience was a roadblock to his dreams, but we believe with the right guidance all roadblocks can become pathways!
After securing his undergraduate degree at the Thapar Institute of Engineering and Technology, Chirag was faced with the dilemma of charting out his professional career in a way that could lead to a prestigious MBA degree. Chirag secured the position of a Market Analyst with Futures First, a proprietary trading firm.
He soon graduated to the position of a Senior Consultant with Autoninja, a data mining and business intelligence firm. However, after a period of three years in the professional space, Chirag found himself wanting more challenging opportunities. He decided to try his luck with an MBA.
This was not an easy decision for his work experience was lower than the usual ISB average of 5. But he used his work experience and dynamic profile to create an impact. And this is how his hard work paid off!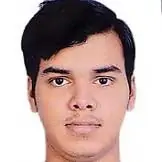 SHUBHAM MAHESHWARI
GMAT Score: 730; Analyst; Work Ex: 2 years 9 months
With a drive for achieving his goals, Shubham set out for his MBA with a high GMAT score and good work experience in the bag. His only concern was low work experience.
A mechanical engineering degree led to him diversifying and working as a Trainee Decision Scientist with Mu Sigma, a data analytics firm. With work experience and growth he moved to to the role of a Business Analyst with PayPal. PayPal is an international electronic finances company, that helped expand Shubham's talents.
And what better way to showcase your career growth than using it to get into an MBA program? While he worried about is low work experience, he made sure to do better in other fields of consideration like the GMAT, work profile and leadership and management skills.
Shubham was admitted to the 2021 cohort of the Indian School of Business Hyderabad.  His enthusiasm and zeal combined with his skills and work experience made him an ideal candidate.
NAMRATA KOTHARI
GMAT score: 700; Work Ex: 10 years; Design & Strategy
Namrata is a unique profile, with 10 long and productive years in the industry one often wonders why an MBA? For her, it was the commitment to her skills as a graphic designer.
What stands out for Namrata is her depth of skill through education. She started with a bachelors in design at The National Institute of Fashion Technology followed by Project Management at The University of Toronto and finally, Graphic Design at Humber College. With her diversity of degrees, she worked with over 5 organisations in India and Canada.
Along with her management degree, she took up diverse roles like that of a Design Analyst for KPMG, Canada, a top consulting firm. Namrata's creativity led to her desire to elevate her career trajectory  through a Masters in Business Administration. Her international exposure and a decade of experience only added to her candidature for the ISB MBA.
ARMAAN GARG
Can one make it to their dream B school in the third round of applications? The stakes are higher and the competition is steeper. Well, if you have a steady record like Armaan, you sure can!
An alumna of the Indian Institute of Technology at Banaras Hindu University, it was his love towards engineering that pushed him to test his talents at college. After college, Armaan could not wait to get started and working at Citrix , a multi-national software company, was a push in the right direction for his role as Software Engineer.
Armaan's decision to apply to the Indian School of Business was driven by his desire to transform my skills through the right education.
Nervousness was high when he applied in the final admissions round of Indian School of Business Hyderabad, but he gave it his all and he could not have been more pleased with the results!
Also Read
What is the Average GMAT score for ISB ?
ISB Non Profit Background Success Story: GyanOne
A Second MBA from ISB – Possible?
ISB PGP Admissions | ISB MBA Application Help
The ISB MBA: an Excellent Option for Reasons Beyond Academics