Interview with Imran Kanga, Director, Schulich MBA Admissions, Canada
Imran shares his detailed insights into how the Schulich MBA program and Schulich MBA Admissions are changing and a lot of initiatives being taken at this top business school in Canada, to help students transform and grow their careers.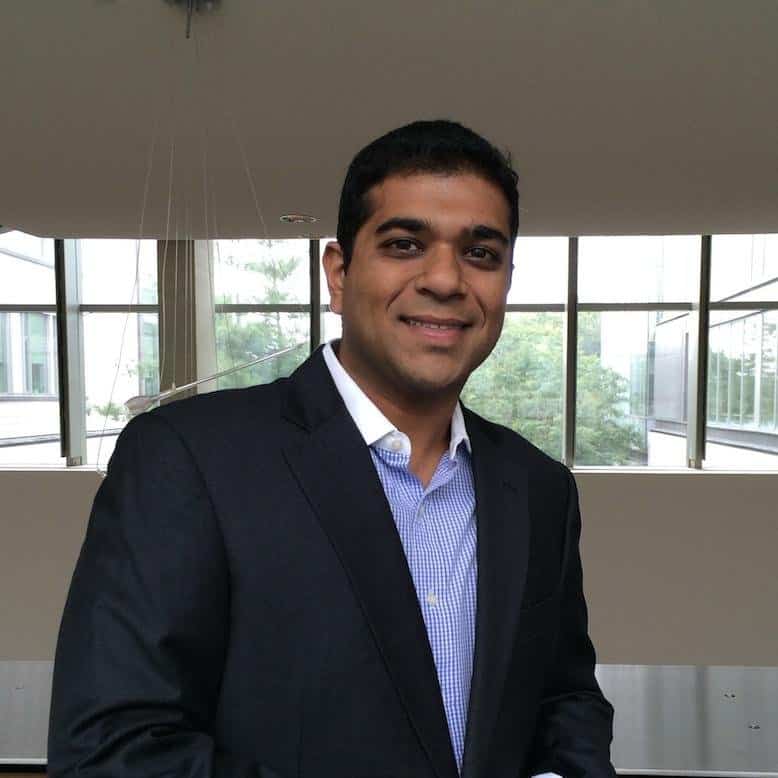 GyanOne: Schulich as a school has been growing by leaps and bounds in recent times. What is the latest at Schulich? 
Imran Kanga: You are right; a lot of new initiatives have been keeping us busy lately. As a school, Schulich prides itself on creating programs that are relevant to the current market.
Our Dean (Dean Horvarth) is very forward thinking, and possesses deep strategic insight. This means that he often foresees trends before they emerge, which allows us to implement programs around these trends early. One such example of this forward looking approach is the launch of the Schulich' Master of Business Analytics (MBAN) program.
Being the first of its kind in Canada, the program has been enormously successful with our students securing post-program employment while still completing their degrees.
The program also enjoys a strong reputation in the industry. We will be launching a Master of Marketing and a Master of Supply Chain Management program soon. Both of these new program offerings will have futuristic aspects built in as well.
For the MBA program, our perspective is a little different. We believe that the curriculum should be revamped every year as opposed to periodically!
Students entering the program need to learn how to tackle current management challenges and need to learn about the current business landscape, so our curriculum is constantly changing to reflect that. Our faculty dedicate a significant amount of time on research in their respective fields, and this research is then incorporated into the classroom.
GyanOne: That is an interesting point to raise. How do students at Schulich gain from research outside the classroom? Are there any avenues to do that?
Imran Kanga:  Of course! As each of our faculty receives grants they are able to conduct their own research.  Students looking for part-time work or a deep dive into a particular subject area have the opportunity to work with some of our faculty.
This not only equips them with research experience but also deepens their subject level expertise. Typically, faculty members do bring students on board but this usually happens  in the second year, as interested students need to excel in that particular field  in their first year of study in order to effectively contribute to research in the second year. Teaching assistantships are also available in the second year.
GyanOne: Very interesting. Let's pick up a particular topic area and talk about that. What is happening with respect to the courses on Digital Transformation?
Imran Kanga: Our courses on Digital Transformation are offered under the broad umbrella of Marketing.
You need to take 4 courses to specialize in an area. We offer 7 courses in the digital domain under the Marketing umbrella with the option of taking courses related to digital transformation and specialize in the digital space.
You can choose a minimum of 9 and maximum of 12 courses from about 150 general elective courses, so a wide array of choice is available.
If there is still something beyond this that students wish to study, they can use the Independent Study option and design their own courses with faculty members. This empowers our students to help shape the direction of their own learning.
GyanOne: Beyond the MBA, how do you see the Master in Management (MMgt) at Schulich, a recent offering, shaping up?
Imran Kanga: The Schulich Master in Management program was launched last year and our first has recently completed their course of study. From our assessment of the market, we know there is a real demand for these sort management of programs. .
In terms of admissions requirements, the GMAT is not required; the admissions filter comprises of the interview, the undergraduate GPA, and 3 references.  The MMgt began with 25 students and this year we have doubled that  –number. .
The coming year we will offer two sections of the program so our in-take will be around 100 students.
The Schulich MMgt is meant for students who do not  have a business degree but are interested in gaining an understanding of business and management.
It is meant to be an introduction to business, and only students without a business background are eligible to apply. Thus far, 90% of our current students are domestic but we are not closed to international students at all.
In fact, going forward, we will be trying to increase the ratio of international students in the program.
GyanOne: That sounds fantastic. How do you see each program – the PDAM (Post-MBA diploma in Advanced Management), the MMgt, and the MBA placed with respect to learning needs?
Imran Kanga: The PDAM is only meant for MBA graduates and it is a refresh or upgrade of what they have already learnt during the MBA program.
So, for example, students may come back to do a PDAM focused on Digital Business, a topic area that may not have been covered in great  depth say, a decade ago when they completed their MBA. .
That is how the PDAM is positioned as an opportunity for those candidates with considerable business education and experience to delve into a specific subject area in greater detail.
The Schulich MBA is a two-year long, in-depth, advanced business program. Year two at Schulich is almost entirely composed of specializations and the consulting project. The MBA therefore provides a blend of both theory and practice.
The MMgt is more of an introduction to business. Our MMgt graduates can come back after 2 years and launch straight into the second year of the MBA program. The MMgt is therefore a gateway to business program.
GyanOne: How does the Schulich MBA support students who are looking at entrepreneurship as a career option?
Imran Kanga:  We offer support in a variety of ways.  Firstly, Canadian universities are all government funded and the government of Ontario has its own incubation center.
At Schulich business school, we offer all the services that an incubation center would provide, such as mentorship, guidance, and support, although we do not run a formal incubation center.
We also offer events centered on entrepreneurship, such as entrepreneurship themed case competitions as well as guest speakers. A number of our alumni are running successful startups in Canada and outside, and some have also appeared on Dragon's Den (the Canadian equivalent of Shark Tank).
GyanOne: What are the avenues available for growth outside a classroom context at Schulich?
Imran Kanga: We have over 60 clubs at Schulich and some of the more notable ones are the Marketing Association, the Finance Association, Case Analysis Club, the York Consulting Group (consulting firm on campus), the Sustainability Club, and the Women in Leadership club.
We are part of York, Canada's second-biggest university, and there are 250 clubs within the university that students can take advantage of as well.
On a regular basis, we have social events organized by the Graduate Business Council (GBC).. These are open to not only the student body but also our alumni. Weekly there are student events planned by either the GBC or one of the clubs held on campus.
A unique aspect of  Schulich student life is our Culture Crawl.  This is a celebration of the diversity of our student body, first celebrated and expressed through a concert where students share their cultural talents and stories.
This is then followed by a pub-crawl through a global pavilion in which students share the cuisine and beverages of their varying countries. It is always one of the most anticipated events of the year.
It can be a terrific way to get to know different cultures as well as understand and bond with your classmates better. Apart from this, we have sports – cricket, basketball, and tennis, and sports leagues as well. The Rogers Cup (tennis) is actually played at York.
We are also fortunate to be located in Toronto which is a very vibrant global city in which to live and study. Every week there are so many events that are part of the city that one will never run out of things to do at Schulich – the only constraint may be the time available within which one needs to balance out academics, meetings, job prep, and of course socializing and networking.
GyanOne: Speaking of job prep, how well-balanced are placements for companies not located in Toronto that recruit Schulich students?
Imran Kanga: About 70% of our students work in Canada; of the 70% – another 60-70% are in Toronto. 70% of all jobs in Canada are in Ontario. Outside Toronto, Calgary is the hub, but for many companies, while the operations happen in Calgary, the HQ is still located in Toronto.
Some of the big energy companies such as Husky Energy and Hydro One recruit at Schulich for this reason. There are many emerging opportunities starting 2018 for us to expand our recruiter base, which we will be pursuing. .
GyanOne: A large number of applicants from India are from the IT sector. How vibrant is this sector for placements in Canada through Schulich?
Imran Kanga: Over the last 3 years, Amazon has started recruiting from Schulich. This year they recruited 6 students and offered them the highest salaries in the entire class.
At least in Canada, IT is on an upswing, and a lot of jobs are moving to Canada from across the world, especially the US. Accenture, TCS, Wipro, and Tech Mahindra, for example, have large operations in Toronto and are servicing not just the Canadian but also the US market.
The Canadian dollar is weaker than the US dollar right now and so there is an added incentive to move operations to Canada right now. IT consulting in Canada is robust and growing, and a lot of IT graduates go that way too.
GyanOne: Speaking of consulting, tell us more about the York Consulting Group at Schulich.
Imran Kanga: All students have to complete a consulting project (known as the Strategic Field Study Project) in Year 2 of the MBA program. This project is mandatory and is the capstone project of the MBA.
This is a live project  where students work in teams to dissect the business and provide strategic recommendations to the clients. It is meant to provide real-world life experience through a very practical approach.
The Strategy Field Study also gives students that Canadian experience that is critical to get jobs, and it is invaluable for those students who wish to change careers.
If students are interested in gaining further consulting experience, they have the option to join the York Consulting Group (YCG) which is like a consulting firm on campus. Like any Consulting firm, the YCG is competitive and selective.
Students wishing to join the YCG would need to go through 3 rounds of interviews (behavioral, case, final) to get selected. However if selected, students are paid to work as consultants on various projects so it is a fantastic bootcamp for students who wish to pursue a career in Consulting. The YCG works with SMEs who cannot  go to Deloitte or McKinsey and work in the Greater Toronto area. .
We also have a global leadership program which is of a shorter duration but similar in scope to the Strategy Field study. For example, some students collaborated with an Israeli company, and Israeli and Canadian students worked together on one of these programs, providing students opportunities to gain global experience and also establish more international networks.
GyanOne: Fantastic. Some international students also have queries around work permits. What is the current scenario with respect to the issue?
Imran Kanga: Once you complete the Schulich MBA program, you can stay in the country for 3 years. Therefore, the pressure to immediately find a job once you graduate, or to stay put with the first job you get, is not there.
GyanOne: To conclude, what would you say are Schulich's differentiators?
Imran Kanga: I would begin by saying that there are primarily two. One is the customizability of the program.
The Schulich MBA is the one program in the world that offers 19 different specializations and allows students to specialize in upto 3 areas by choosing elective courses based on their own interests and career objectives.
The second is the practical approach to management learning that really sets the program apart. Students learn the theoretical principles  and business models through case studies in the classroom, and then apply that learning in the real world by actually consulting an organization and shaping the way they do business going forward.
I think these two facets of our program, amongst many others separate our program from other and makes it a truly exceptional experience.
In terms of jobs, 30% of our students do work in Finance, but there are plenty who work in niche areas that suit them, because we offer so many specializations.
We have the Toronto International Film Festival recruiting from our arts and media specialization; Walmart recruiting from Retail; we do have a strong focus on Consulting and Marketing. Over the years, we have seen tenacity in employers (the same employers returning to recruit on campus again year after year) because of the breadth of courses and the quality of the education we offer.
Finally, I believe that Toronto is a great city to study, work, and live in, and Schulich offers an excellent platform to grow as a person and integrate into the Canadian business environment.
Want to check out more on MBA Interviews?
MSU Broad MBA Interview Questions from real interviews