Rotman is the first choice MBA for anyone considering an MBA in Canada. The Rotman MBA has consistently maintained its position as the best MBA in Canada, with a deep focus on innovation, research, entreprenership and case studies.
As increasing number of indian applicants turn to Canada for their MBA, number of rejections rise too. It is therefore advised to prepare yourself and your application for the admissions wisely. In this exclusive interview, the Rotman MBA Admissions Director highlights the most important assessment criterion for MBA admissions in Rotman, when to apply, how to get scholarships,  which rounds to apply in as international applicants, GMAT waivers and much more. This is a must read for all of Rotman aspirants.
---
Imran Kanga | Director, Recruitment and Admissions
Rotman School of Management, University of Toronto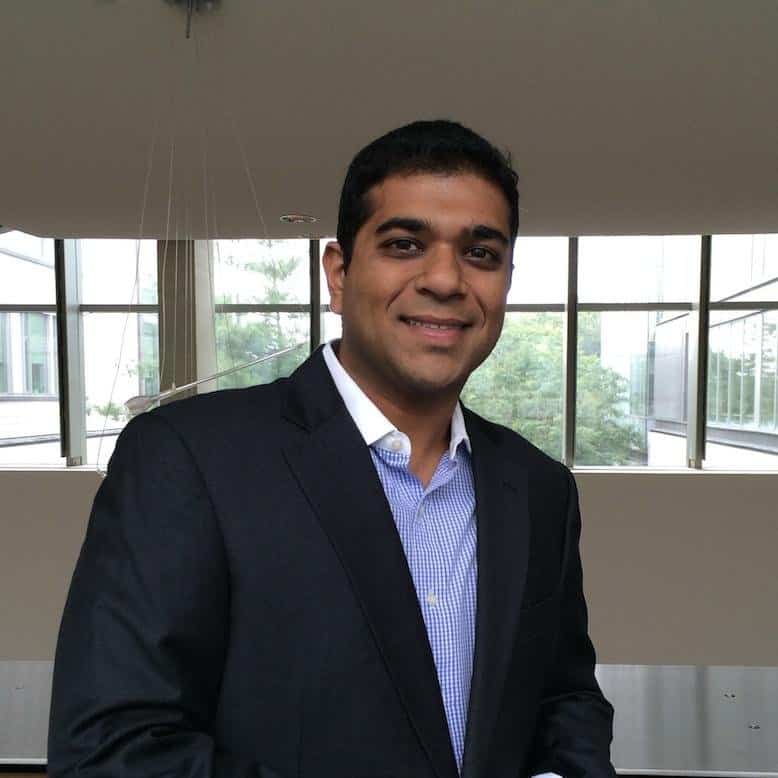 GyanOne: Tell us how applications are evaluated at the Rotman MBA. What key qualities does the admissions committee look for?
Imran: For our Rotman MBA applications, we have four areas for asssesment. The first is what we call intellectual horsepower. This is assessing the applicants academic ability and a composition of their GMAT/GRE score and including their undergraduate GPAs.
The second component of assessment is communication. So we have several ways of judging an applicant's communication ability and skills, both written and verbal. Video essay which is part of the application, time written essay which a lot like the AWA section of the GMAT, then comes the written essay as part of the application and finally the admissions interview.
The third component of the application is work experience and impact. This is where we look for a candidate's leadership potential, what has the applicant done prior to applying for the program, from the time the candidate started working till the time he applies for an MBA, how have their job responsibilities changed and what value have they brought to the organisation or team that they have worked for.
The last criterion is the spike factor. This is unique to the Rotman MBA. This is where we assess the candidates extra curricular activities, any personal or professional accomplishments that they have had in ther career or in their lives, what makes them interesting, and any hobbies or interests that they have. This is where we judge what makes them unique, what are they passionate about and what motivates them.
GyanOne: With an increasing number of Indian applicants now focusing on Canada as an MBA destination, what are the ways you have adopted to scan and select the rising number of applications? Is admission more competitive for applicants from India?
Imran: The Rotman MBA applications, since 2016 have increased year on year by about 20-30%, which is quite significant. What it means for international candidates, is that it is getting more competitive. My only recommendation to international applicants would be to apply as early as possible.
We have four rounds of admissions. I would not recommend applying past the second round. Even though the deadline for international applicants is the third round, I would not recoomnd applying past round 2 because, at that point not only is the number of seats limited, also funding funding and scholarships are depleted by that time. So the earlier you can apply, the better.
GyanOne: Which sectors do you see most students going into? Are there specific domains that international students find hard to get into?
Imran: International students make up about 60% of our program, so there is no differentiation between job opportunities for international students. About 90% of our students are working within 3 to 6 months after graduation. If you look at our entire MBA cohort, about 30% are working in financial services or banking, about 20-25% students work in consulting, another 10-15% work in technology, and rest in diverse functions and industries.
GyanOne: Rotman provides GMAT waivers to applicants with strong backgrounds in finance. Can all CAs/CFAs get this waiver? Does it put them at a disadvantage with respect to other applicants who have GMAT scores?
Imran: For any candidate who has a CFA degree (not CA) or is a Charter holder, the GMAT is waived off. This is because if you compare the quantitative section of the GMAT with the CFA, the CFA is much more advanced in terms of the stats, calculus and Math abilities. So it is basically pointless to ask Charter holders to take the GMAT.
These applciants are considered for admissions as any applicant having a strong GMAT score, as that is what they would have.
Check out the detailed Interview here
More Questions that are part of this interview
Who should expect Scholarships: 7.40 – 8.44
Rotman's focus on Innovation and Research: 8.51 – 11.08
How does Rotman Promote Entrepreneurship: 11.15 – 12.38
Also Read
GyanOne success stories – MBA in Canada – Rotman and Schulich
Rotman MBA Admissions Team Interviews with GyanOne