XLRI - Xavier School of Management Statement of Purpose
XLRI offers a fifteen-month full-time residential management program Ex-PGDM, previously known as PGDM (General) / GMP. Incoming students having a minimum of five years of experience in varied fields like IT/ITeS, Energy/Power, Automobile, Manufacturing etc are crystallized into modern corporate warriors imbibed with a human touch.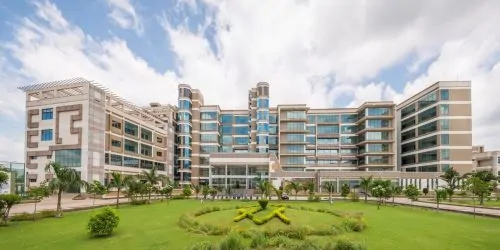 XLRI - Xavier School of Management Statement of Purpose Essay topics
From your work experience, share your three key achievements in the last three years. Please explain why do you consider them as your greatest achievements? (Maximum 500 words)
 Please share the most challenging/difficult situation you faced at your previous workplace(s). How did you handle it? What did you learn from that situation? Kindly do not exceed 250 words per question.
 Please share one mistake from your work experience which really troubled you. Explain why did it happen? What did you learn from that mistake? Kindly do not exceed 250 words per question.
Want Specialized Guidance on your XLRI SoP?
From understanding the XLRI Ex-PGDM in-depth, to vast expertise across multiple past successful applicants, GyanOne has deep expertise on helping applicants make it to the XLRI Ex-PGDM program. See some of our reviews here. We provide outstanding admissions consulting for the XLRI Ex-PGDM. Contact us today to know how we can help you too! XLRI Ex-PGDM Eligibility Criteria
Candidates must hold a recognised bachelor's degree of minimum three years duration in any discipline with at least 5 years of managerial/supervisory experience by March 31, 2021. Executive PGDM Programme candidate may choose to apply through XAT 2021, GMAT or GRE score.
XLRI Ex-PGDM Class Profile
The profile of the latest XLRI Ex-PGDM (2020-21) class is as follows:
| | |
| --- | --- |
| Average age of XLRI Ex-PGDM students | 29 years |
| Median GMAT score of XLRI Ex-PGDM students | 686 |
| XLRI Ex-PGDM Class Size (Class of 2020-21) | 93 students |
| Average work experience of XLRI Ex-PGDM students | 6.5 years |
| | |
The Ex-PGDM batch consists of driven individuals with a minimum of 5 years of experience representing diverse backgrounds, cultures and functions with a will to thrive and evolve.
XLRI Ex-PGDM average salaries and placements
The placement drive for Ex-PGDM, XLRI's 15 months flagship Ex-MBA programme, for the class graduating May 2020, was concluded on a prepossessing note.
The batch comprised a total of 101 finest and handpicked talents, encompassing of a healthy mix of core and service sector firms augmented by an active interest from start-ups gave rise to a dynamic placement process. While 6 students were on sabbatical, 95 students opted for placements.
The average work experience of the batch was 6.2 years which clearly indicated the industry trend of welcoming experienced professionals who were enhanced by management theory. The engagement process with the recruiting partners saw majority of previous recruiters extending recruitment year on year, along with new recruiters showing interest in our program.
Do Better Than Your Best
contact GyanOne
A lot of crucial things in life depend on your career and this is one big step to build it right. We look forward to make it a reality!
Think
You are different and so is your story. Lets create awesomeness together
Write
Have a concern around the process or a specific request? We are all ears.
Relax
We are excited to get started too. Let us get back with all your questions.
Thank you GMATClub for the "Senior Vice President" Title. With more than 1800 posts, our experts have been religiously helping you with your queries on careers and MBA admissions. Thank you for your support. We now have close to 900 Kudos by you guys!
With more than 4 LAKH views and over 500 upvotes on Quora, you know we are being loved. Gain from detailed responses on Careers, MBA Admissions, Life post MBA, Opportunities Abroad, Must Dos and more, Or send us a quick mail with your specific questions, we are always waiting!