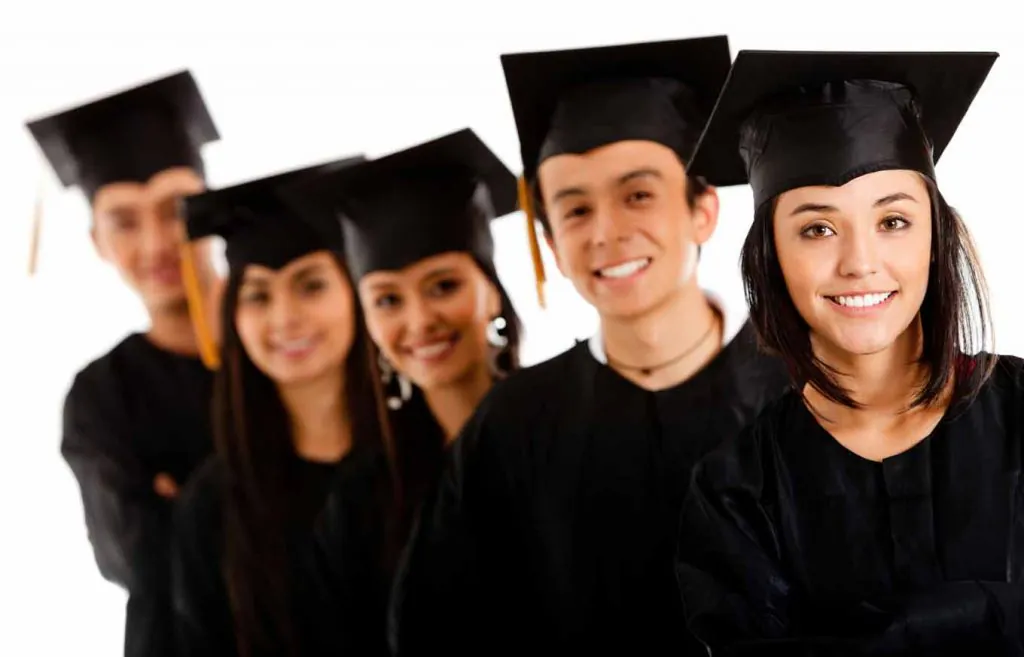 A Master of Science in Business Analytics is a degree program that focuses on the use of analytical tools to solve business problems. Students graduate with the ability to apply new and emerging technologies to their organization's challenges, produce meaningful insights from various forms of data, and develop creative strategies for their company.
Students with a master's in business analytics typically pursue careers such as: Business analyst, data scientist, business intelligence manager, operations research analyst, and market research analyst.
The Business Analytics master's programme focuses on making strategic business decisions using advanced statistical and quantitative and analytical methods. Students learn how to work with massive datasets and how to use that data to make data-driven decisions. Machine learning, algorithms, economics, and other topics are covered in the coursework. Since business analysts would have to be able to present & interact with their findings to the team or their supervisors, the program includes leadership, corporate communication, and visual analytics in the curriculum to assist students to improve both their quantitative and compelling skills. This will assist you in performing complex managerial tasks with ease.
Benefits of the MS in Business Analytics
The top programmes will train you on how to convert raw data into effective & strategically driven stories that will help you achieve your goals. Some of the core benefits of pursuing an MS in Business Analytics are:
It increases your earning potential
Gives you better and more career options to dive into
Helps in getting promoted & creates a strong influence you have on your colleagues
Installs you in a never-ending global professional network
Give you access to career support even after you have completed the degree
Always keep you updated on trending topics and changes in the industry
Makes you a more competitive and defined individual
Instils you with confidence & competence
How to Evaluate Your MS in Business Analytics Program Choices
Evaluating your MS in Business Analytics program choices can be a difficult task. Some factors to consider include the following:
Program Location
The location of an MS in Business Analytics program can impact how you view the school and its offerings. For example, many people prefer to attend schools that are nearby their homes. Other people prefer to travel away from home for their education. The right choice for you will depend on your personal preferences and situation.
Program Length
The length of an MS in Business Analytics program will also influence your decision-making process. You may be able to find programs that last one year or less, while others will require at least two years of study. The amount of time that you have available for your studies should help you determine which programs are best for you.
Costs and Financial Aid Availability
The costs and financial aid availability of a school should also be considered during your evaluation process. These factors can be very important as they can determine if you can afford to attend a particular school or not. Keep in mind that there are many financial aid opportunities available to students who choose to pursue higher education, so make sure to explore all of the options available to you before deciding which school is
Top MS in Business Analytics programs in the USA
The United States is an excellent destination for a master's in business analytics program. The U.S. economy is huge, innovative, and diverse. In fact, the U.S. is the world's leading producer of goods and services.
The country is also home to many of the world's top business schools, which are responsible for educating the next generation of business leaders. The most prestigious programs offer competitive career placement rates and high salaries.
In addition to its impressive program options, the U.S. offers a world-class quality of life for master's students in business analytics. Students can choose from a variety of vibrant cities to live in, or opt for quieter rural areas with low cost of living rates.
Here are some of the top MS in Business Analytics programs in the USA. This is by far not an exhaustive or complete list. It is simply meant to give you a flavor of some top programs.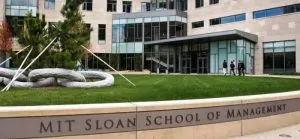 MIT Sloan, Master of Business Analytics
The MIT Sloan MS in Business Analytics programme trains undergraduate students for professions involving the application and management of current data science to address significant business problems. The curriculum meets the industry's need for qualified graduates who can use data science and enhance their result-oriented approach with a critical mindset.  The MIT Sloan MBA programme is designed to prepare you for the difficulties you'll face as a corporate executive in the current fast-paced economy. The university works towards giving you the core skills and cutting-edge industry expertise you need to lead an entrepreneurial spirit in today's emerging new companies.
This program by MIT is STEM-designated, which allows overseas students to continue their education in the United States for an additional 2 years after the completion of the degree. Students in the MS in Business Analytics programme can take up to 66 units every term, with a maximum of 54 units from MIT Sloan. The Analytics Capstone Project, which allows students to work on real-world data science problems alongside industry practitioners, is the highlight of the program's curriculum. As a result of their engagement, all students receive a $22K+ tuition fee bonus.
UCLA Anderson School of Management, MS in Business Analytics
Anderson's MS in Business Analytics is a 15-month on-campus programme that will equip you to lead in this constantly shifting and trending field of business.  In academia, the advent of big data has given rise to new topics to study and excel in. More effective strategies are being established, particularly for managing, capturing, analysing data flow, as well as extracting meaningful and focused data that can be utilised to make accurate economic decisions. Business data analytics is one of the most important sectors where these concepts are having a profound & significant impact.
The dynamic curriculum combines technical and conceptual education with experiential participation through an internship position and a company-paid Capstone: Applied Analytics Project, taught by world-renowned faculty. The curriculum focuses on the following aspects and crucial topics to be taught in this MS program:
Statistical Foundations
Machine Learning for Decision Making
SQL & Data Management
Optimization
Business Fundamentals for Analytics
Data Management
Prescriptive Models & Data Analytics
Operations, Competitive, Customer Analytics
Internship in both, Fieldwork and Research
Entertainment Analytics
Internet Customer Analytics
Healthcare Analytics
The University of Texas at Austin, Master of Science in Business Analytics
The MS Business Analytics programme at Texas McCombs develops quantitatively skilled interpreters who can leverage huge volumes of data and deploy it to promote enterprises. Throughout the year, students in the MSBA programme connect with corporate partners through a variety of events & sessions, business trips, social engagements, and other activities. A career planning team at the institution has a proven track record of assisting students in preparing for professions in data and business analytics – they will be with you throughout and after the course is over to guide you in the right and most fruitful direction. This programme offers a 10-month STEM-eligible degree with the following benefits:
Industry leaders such as Walmart and Deloitte Consulting provide support and recruitment.
Admission to one of the country's top business schools.
Extensive opportunity for networking and professional relationships.
A career management staff with a proven track record of helping students succeed after graduation.
Coursework offerings include Financial Analytics and Distribution Network and Marketing Analytics tracks.
Northwestern University, Masters of Science in Analytics
The Master of Science in Analytics (MSiA) program is a highly selective, highly analytical 15-month program designed to prepare future leaders in the field. The program is very selective, with a cohort of just 40 students.
The MSiA program combines Northwestern's leadership and analytics education with real-world experience, offering students more hands-on learning than any other program. With access to the latest data tools and technologies, students learn how to apply their skills across industries to solve big problems and create high-impact solutions.
Students build their own custom curriculum by choosing from more than 200 courses across all seven schools at Northwestern. Students work collaboratively with peers and faculty members to create a personalized learning plan that matches each student's interests, strengths, and career goals. This includes core classes in managerial decision making, predictive analytics, optimization models, data mining and machine learning, business analytics applications, and communication for management.
In addition to the core curriculum, students choose from a variety of elective courses that allow them to develop their analytic skills further or delve deeper into specific areas of interest. Students are also required to complete a project course (in lieu of a thesis), which gives them the opportunity to work on a project with a company partner or research project with a Kellogg faculty member.
Carlson School of Management, MS in Business Analytics
The rate of data generation is increasing dramatically, from virtual communities to mobile devices, and from real-time monitoring to commercial transactions. In an increasingly data-driven world, the Carlson School's Master of Science in Business Analytics (MSBA) programme teaches students how to capture, integrate, and analyse data to answer significant questions and solve real-world business obstacles. It offers a challenging curriculum that includes statistics, computing, advanced analytics, comprehensive data visualisation, data modelling, ML, and other topics. Students at the Carlson School acquire experience that is career-driven and focuses on working on business intelligence tools for a variety of organisational sponsors in addition to classroom study.
In the Carlson Analytics Lab, all MSBA students get hands-on experience as data analytics consultants. The Lab works as a competent organisation that operates on obtaining real-world projects from clients. The statistical models are complex, fascinating, and frequently disorganised. Students are challenged to be critical & promising analytics professionals by completing lab projects that require them to think logically, apply analytics methodologies, manage the entire project's timeline, and communicate outcomes to the involved stakeholders.
Michigan State University, MS in Business Analytics
Whether students are seasoned professionals looking to advance their careers or emerging leaders looking for a competitive edge as they join the workforce, Michigan's MSBA will provide them with knowledge and training they can use right away. MSBA graduates will be able to obtain, manage, administer, and apply the result to make effective business decisions. The program's main focus is to inculcate business intelligence, which is often used in large set representations.
This multidisciplinary curriculum trains analytics professionals for careers in various sorts of companies centred on metadata, extraction, and analysis, and it appeals to a wide range of academic and commercial audiences. Michigan's MSBA focuses on 3 core areas:
Preparing our students to be world leaders in corporate approach & decision making.
Giving our students hands-on project management experience with real-world data sets for development and assessment.
Developing the intellect & knowledge in essential areas of data management, like
Exploration of data
Website analytics, marketing tech, and social media advancement
Statistical methods in use
How to convey and comprehend data analysis
Here are some other well renowned and popular American Universities that offer Master's degrees in Business Analytics:
Purdue University
Arizona State University
UC Davis
UC San Diego
Carnegie Mellon
GyanOne has been the pioneer in providing MiM Admissions Consulting to top Masters in Management programs around the world. 
---
Want to check out more MIM Programs?
Masters in Management / MSc in Management Courses – top Schools
MiM Scholarships at Top MiM Programs | GyanOne
Masters of Science in Product Management | Carnegie Mellon University